---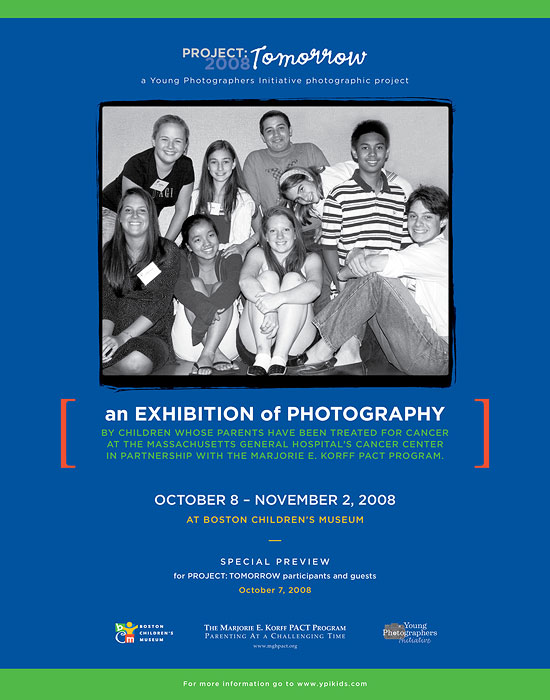 The
2008 PROJECT TOMORROW
partner entity was
Massachusetts General Hospital's Cancer Center
and the nine participants had parents who had cancer and were enrolled in the hospital's
Marjorie E. Korff PACT (Parenting at a Challenging Time)
Program.
The Portrait Assignment: "An image is forever. Capture an image of your parent TODAY that will inspire you to remember what is special about who he/she is TOMORROW". Each participant had to write two paragraphs. "What is most 'special' to you about your parent." "In what way has having a parent with cancer changed your life?" The writing assignment for each parent: "Describe one thing that you learned about your child while your portrait was being taken and what it meant to you to be photographed by him/her".
The project finale was an Exhibition held at
Boston Children's Museum
.